TAKE ADVANTAGE OF OUR 40% OFF EXCLUSIVE PRICE SLASH!
GET THE BEST MOBILE GAME CONTROLLER IN 2020 FOR ONLY $49.95 - IT'S A NO BRAINER! - TODAY ONLY!
The perfect way to play mobile games in 2020! 🎮👾
Turn your mobile phone into a Nintendo switch!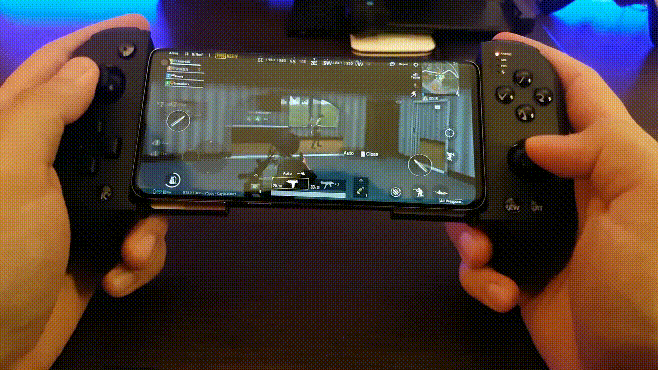 Experience mobile games in 2020 with superior precision and optimized play. The Bluetooth Mobile Game Controller allows you to aim, shoot, move at the same time - just like a gaming console, except on your mobile phone. Built to provide controller functionality, the compact controller is also compatible with many of your favorite games. Increase mobile gaming performance by 80%!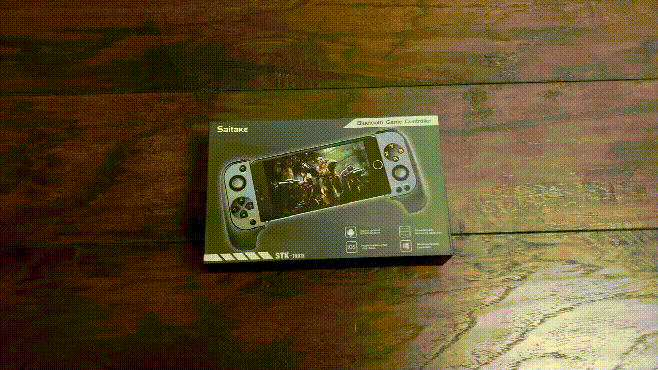 SIMPLY CONNECT VIA BLUETOOTH, AND PLAY AWAY! 


LAG AND LATENCY FREE 
Experience uninterrupted gameplay with no lag time or latency with our controller. Be able to compete in your battle royale games with agility and clear picture without skips, glitch, or blur.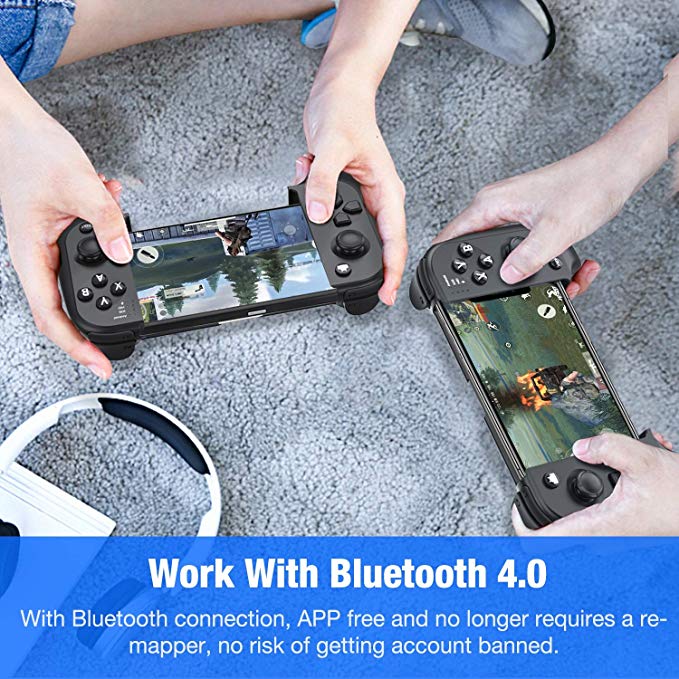 HIGH SENSITIVE & MORE ACCURATE 
With a six finger operation, built-in 360° joystick and fast-action triggers provides you with the ultimate game experience. Built-in battery provides long gameplay time, charging for 1.5 hours, working 20 hours.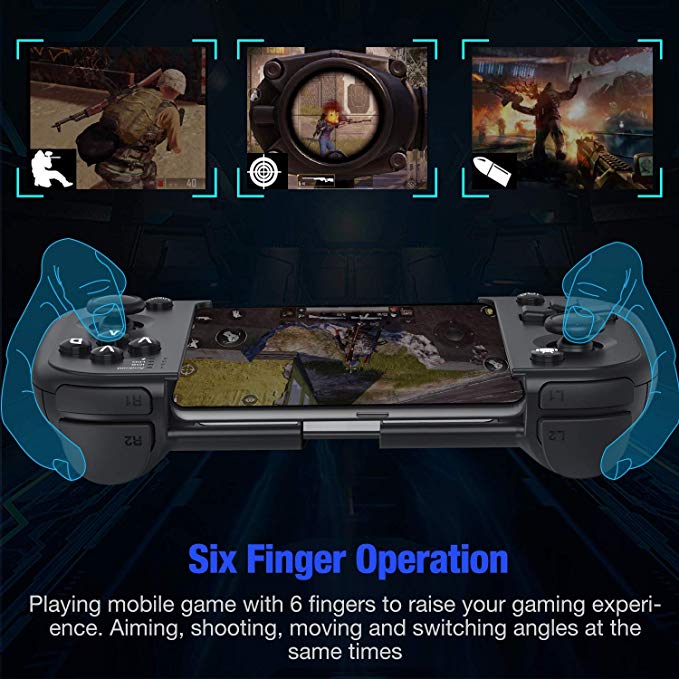 ERGONOMIC DESIGN
Smooth and firmly comfortable fit, just like the grip of your gaming controller, but more compact. Equipped with non-slip and comfortable grip to relax your hand fatigue for the long gaming, also with a metal sheet to cool your phone.
COMPACT
Its sleek and modern design allows you to easily put it in your pocket. Enjoy your video games anytime, anywhere. Outdoors, on the road, at rest and so on! Rechargeable and is battery-saving - play all night and day!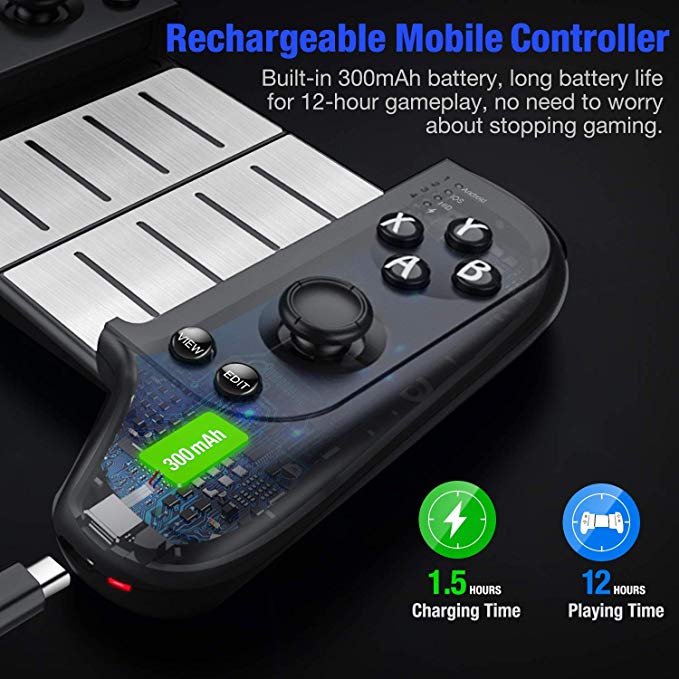 COMPATIBILITY
Our controller Supports both iOS and Android. Only designed for mobile/smartphones or that of similar shape. Enjoy your favorite games from your iPhone, iPod, Android, compatible with the latest iOS 13.5 and Android 10.0.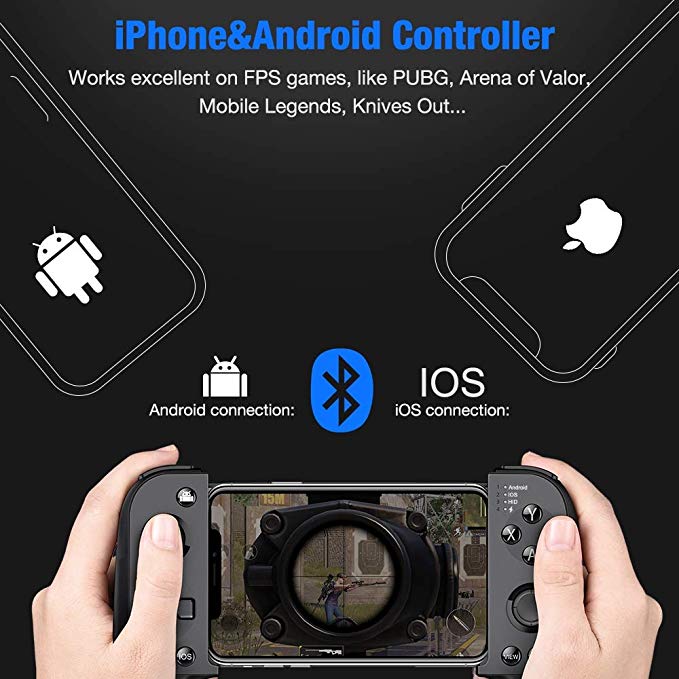 Package Includes:
Bluetooth Mobile Game Controller *1
User manual*1
Charge cable*1
Product Q & A:
Q: Is it have LB, LT, RB and RT buttons? 
A: Yes, there are.


Q: Is it compatible with Samsung/iPhone/Huawei/Xiaomi/Redmi/VIVO/OPPO/Google Phone?
A: Yes, our Bluetooth Mobile Game Controller support >99% of phone models in the market, so please go ahead and get yours.


Q: What's the key mapping?
A: Please check the key mapping below:
Q: Does it support custom key mapping setting?
A: Please check the example below:
Q: How is the battery life?
A: The phone controller's ultra power management system provides the best battery life for most mobile gaming lovers to enjoy sustained power supply. The controller will be automatically standby without being used for 5 minutes. Charging for 1.5 hours, gaming 12 hours. Energy-saving system and telescopic-boom alloy design with heat sink free your phone from a "fever".
 * This product normally takes 3-10 days to be shipped to US domestic destinations.