GET RID OF ANNOYING MOSQUITOES WITH THIS NEW POPULAR CHEMICAL FREE ALTERNATIVE
Did you know? Each year, mosquitoes are the first killer animals in the world with 725,000 victims (source INSEE).
✔️ 100% Chemical FREE - No more breathing in toxic chemicals and feeling ill! 
✔️ Completely Safe - Suitable for Kids, Seniors, Pregnant women
✔️ Sleep like a baby - No more annoying buzzing around your ears, no scratching all night-long!
✔️ Quick Charge, Long life battery - 30 minutes USB charge only = 130 hours protection!
✔️ No more mess - Say bye to oil spills, sticky skin, bad smell and candle ash mess!
Why You Should Stop Using Chemical Repellants...
Did you notice, mosquito swarms are on the rise during summer?

Their increased numbers mean they want more of your blood too...
Did you know most sprays, creams and oil repellants, contain a toxic chemical called 'DEET'?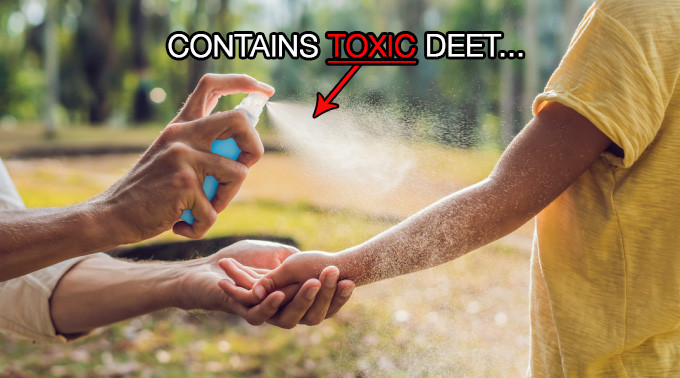 Throw away the bottled spray! With 130 hours on a single charge, you can sit comfortably outdoors while your bracelet protects you from those nasty blood bites. 

How does Ultrasonic Mosquito Repellent "Mozzy" Bracelet work to protect you?
Why use insect repellent? It contains 
toxic chemicals
 that is both 
harmful to you 
and the
 environment...
Long gone are the days of having to coat your skin with smelly, greasy bug spray. Sure, those toxic chemicals keep mosquitos away, but they are also harmful to your health. In a world where mosquito-borne illnesses are a real threat, why should poison be the only option of defense? 
This Repellent Bracelet takes liquids out of the picture, and uses high-frequency sound waves that scare away mosquitos and other pests!

Become invisible to mosquitoes! By mimicking the natural enemies of mosquitoes, the frequency of bat and scorpion wings shaking to achieve the purpose of eviction. Our smart bracelet does not need to replace capsules, no harmful chemicals.
Ultrasonic Mosquito Repellent Bracelet has a fashion design in black or white color. Besides, its was waterproof. Built-in aluminum polymer battery, charge for 30 minutes, and watch it run 150 hours! Save money and so easy to use. 
Features
Sleek Design
Choose from 2 colors- black or white- and you've got a stylish, sleek accessory that looks more like a watch than bug repellent.
3 Modes
The Sport/Outdoor mode, Indoor mode, and Silent mode allows you to have complete control over the amount of protection you need, no matter where you are.
Long-Lasting Protection 
MosquitoBlock's quick charging system is great for families on the go, and once it's charged it stays fully powered for up to 130 hours.
Sheer Comfort
No fussing with greasy sprays, smelly candles or sticky repellants. Simply put on the bracelet and enjoy a day free of bug bites.
Perfect For All Ages
Since this bracelet doesn't use chemicals and is adjustable, it's suitable for everyone in the family- kids, parents and grandparents.
Also recommended for people who live in tropical regions with high threat of mosquitoes and frequent travelers who cannot bring chemical sprays or liquids on airplanes.
Ultrasonic Mosquito Repellent Bracelet Is Economical & Eco-Friendly
Malaria, dengue fever and most recently- the Zika virus- are all life-threatening diseases transmitted by mosquitoes.
Liquid bug sprays have always been a solution that works, but let's be honest, who likes dousing their bodies in stinky, poisonous chemicals?
Your life does not need to be altered because of itchy bites or the threat of disease. Ultrasonic Mosquito Repellent Bracelet ensures total protection and lasting comfort.
  Package Includes
Ultrasonic Mosquito Repellent Bracelet*1
Charging cable*1
Instruction manual*1
 * This product normally takes 3-10 days to be shipped to US domestic destinations.